What are the Fees for?…..
Registration Fee~ This goes to CSH National and allows you access to Basecamp. This fee is required at time of registration.
Student and Supply Fees ~ are Payable to your local director, (We will contact you with deadlines once we've received your registration) it stays entirely within your chapter. Used for art, science and classroom supplies and Tutor pay.  Everything will be provided saving you the time shopping for a school supply list. It also allows for purchases like storage bins, banners, prizes, etc to better enhance your CSH experience.

Facility Fee ~ As needed by your chapter. Once we finalize our meeting location for 2021-2022 we will update this page if there is any additional facility fee needed. As of now we are hoping to cover the facility fee using your student fees.
Books and Media ~ $35 Tour guide (one per family, mandatory), $36 History cards (one per family, optional), $40 CDs (one per family, optional)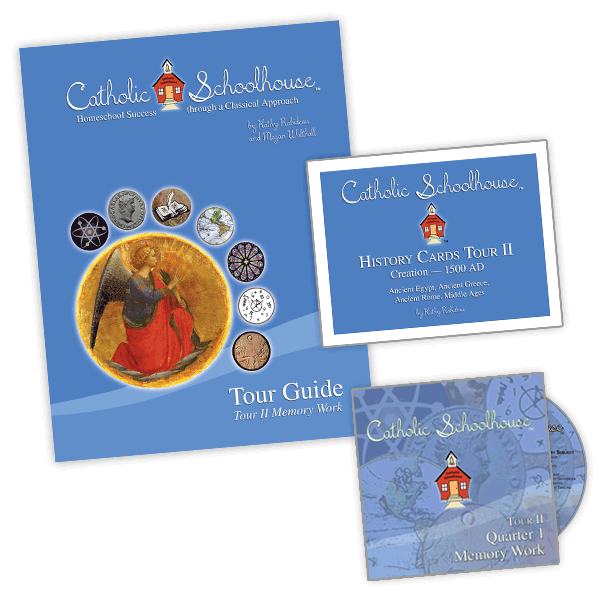 For the 2020-2021 school year we will be following "Tour 2" "Ancient History-Middle Ages".  Books and media can be purchased from CatholicSchoolhouse.com or at a member discount when our chapter completes a bulk order. Once you are registered we will contact you with the bulk order dates and discounted prices!
Please contact us with any questions.